Reliable for up to 60 years at full load:
Digital isolators as an alternative to optocouplers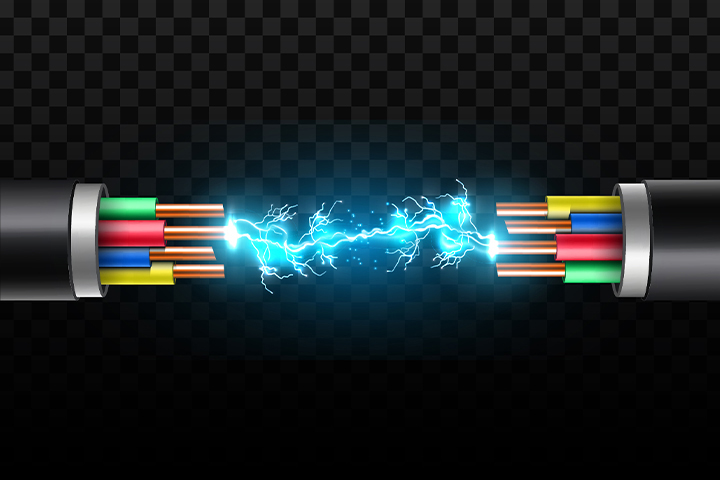 Three "Highs" on digital isolators from SILICON LABS:
High reliability – 60 years at full load
High interference immunity CMTI –
up to 200 kV/µs
High speed up to 150 Mbit/s
The manufacturer offers a broad portfolio to meet the challenge of digital isolation. SILICON LABS offers, e.g., isolated drivers or isolated analogue components. These meet the requirements for established international safety certifications such as UL, VDE, CSA, CQC and many more.
An AEC-Q100 qualification is available for automotive applications.


We focus on purely digital isolators in this article.
Technical background of digital isolators
Digital isolators were developed on the basis of capacitive technology. The isolating layer consists of a silicon dioxide dielectric which is particularly suitable when long-term use and reliability are important criteria.
Applications using voltages above 30 VAC or above 60 VDC are also indications of the need for isolated components.
In simple terms, digital isolators are galvanically isolated signal transmitters. They transmit electrical signals without allowing current to flow. This is of fundamental interest for the safety of the user and the system/application.
Four series from SILICON LABS, which we present here:
Si86xx series
The Si86xx series offers numerous options with regard to forward and reverse channels as well as the predefined starting position (H or L level).
Transmit (Tx) and receive (Rx) direction as well as an enable can be mapped with a single isolator. The operating voltage range from 2.5 V to 5.0 V allows a reliable level shift between both sides of the isolator. Compatibility with products from Texas Instruments and Analog Devices is provided.
Si860x series
Derivatives of the Si860x series have several independent, bidirectional isolation channels for I²C signals (SCL/SDA) - SMBus. The maximum transmission speed is 1.7 MHz. Typical applications are battery management systems, charging systems, power infrastructure in telecommunications technology.
Si88x series
A special feature distinguishes the Si88xx series. In addition to signal isolation via up to two forward and reverse channels, the derivatives of this series have an integrated DC/DC converter. Depending on the perspective, this can supply the "hot side" or "cold side" of the circuit with operating voltage. Only a few external components are needed to construct the isolated flyback converter with P = 3 W. A flyback transformer and a fast rectifier diode (Schottky diode). The switching transistor and the reverse channel for the feedback loop are already integrated in the Si88x. Output powers of up to 5 W can be provided by means of an external power MOSFET. Peak efficiencies of up to 83% are possible with this version. This series is especially recommended for applications with high EMC requirements due to the high pulse withstand with a typical CMTI of 100 kV/µs and the excellent low EM signature.
Si87xx series
Isolators of the Si87xx series serve as direct replacements for existing single-channel IC optocoupler designs with an open collector output and transfer rates of up to 15 Mbit/s. These can be converted into a much more reliable isolator design in the quickest possible time. The transmit LED is emulated by an LED emulator input.
Typical areas of application
Digital isolators are highly recommended for industrial inverters such as solar inverters and power suppliers due to their low delay times and high efficiency. The other target markets are e.g. industrial with production automation, process control and motor control and power supply for servers/data centres or telecom base stations. They are also used and proven in the automotive industry with the focus on battery management systems, on-board chargers and DC/DC converters.
Information material and starter kits for quick entry
Would you like to read through the presented derivatives again at your leisure?
You can read the flyer directly on the screen or print it out. GLYN Digital Isolator Flyer
Sample boards and sample kits are available ex-stock from GLYN:
Si86xxISO-KIT,
Si86xxTISO-KIT and
Si834xEVB.
Cross-Reference to SILICON LABS Products
It is worth contacting us if you already use similar components from other manufacturers. Many digital isolators from SILICON LABS are clearly superior in key parameters such as the speed of data transmission or interference immunity. They often have 1:1 compatibility and can be exchanged directly.
Take advantage of our SUPPORT and our expertise here – we have been active on the market for over 40 years.
Analog Power & Sensors
Tel.

+49 6126 590-388

Fax

+49 6126 590-188
Share this article