Systemic importance - we secure your supply lines!
A large number of GLYN customers, particularly electronics manufacturers in the medical sector, have been procuring vitally important components for years, e.g. for the production of their ventilators.
GLYN supplies many sectors which produce and distribute so-called "critical products" with its electronic components and system solutions.
We supply both standard and customer-specific products as part of a systemically important supply chain here. These have been individually developed after years of collaborative work. The production planning is precisely coordinated with the manufacturers via complex logistics systems.
Companies which play such an important infrastructure role in a state that their service provision has to be given special protection are referred to as systemically important
(from Wikipedia). This is precisely why we have applied for our official classification as a systemically important company at the Hessian Ministry of the Interior.
And what does this mean for you?
We keep your production line running. And we do our utmost to provide the sector with a reliable supply of increased quantities of electronic components and systems.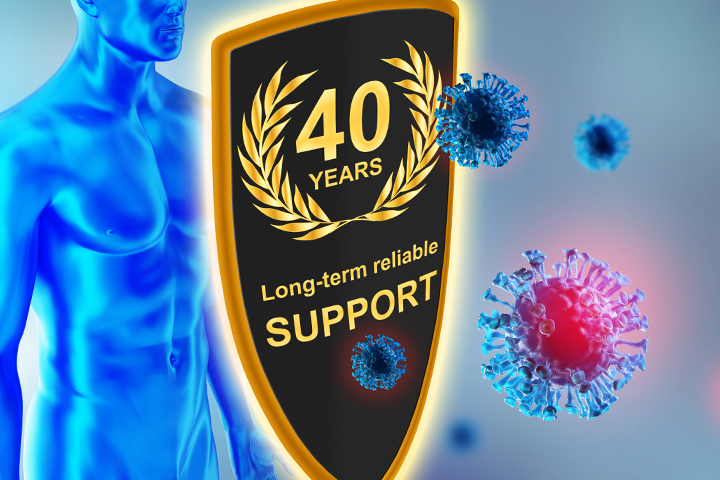 This is what our managers say about the current situation in the medical sector:
Stefan Besier, Business Unit Manager Analog & Power Products
"It's the first time that a global pandemic has hit our nations.
As a result, we are all in an extraordinary situation, in which we as private individuals and companies have to make a contribution to containing the effects of the COVID-19 virus.
As specialists in the field of Analog & Power Products, we see it as our task to provide our customers with urgently needed articles as quickly and reliably as possible.
In particular, we SUPPORT the customers and applications which are required for intensive medicine and medical technology.
The inquiries and orders will be prioritised by us and also discussed and processed separately together with our manufacturers in particularly urgent cases.
Flow and differential pressure sensors manufactured by SENSIRION, which are already installed in ventilators today, are just one example of this.
We supply, reliably and quickly, differential pressure sensors which are used in
air-disinfection and filtration systems in operating theatres and quarantine stations.
We also supply products in the sphere of power electronics, e.g. MOSFETs manufactured by TOSHIBA, which are used in power supplies for medical technology."
"The requirements of medical customers have skyrocketed. Many customers suddenly request quantities at short notice which are several times higher than their annual requirement in normal times. This poses challenges for the complete supply chain.
Our product management department is therefore working flat out and hand in hand with our manufacturers. Everyone in the chain knows how important a quick response to the increased requirements is in the current situation. As a result, these cases are treated preferentially and are given higher priority. There is a 'Medical' Task Force at almost all of our manufacturers in the meantime. Fortunately, the global spread of the virus has ensured that there is an appreciation of the need for this course of action throughout the world.
Apart from the logistical aspect, technical support is and will remain a key argument for customers to put their trust in GLYN: Just in the last few days, our engineers were able to help customers find alternatives which can be procured more quickly and to qualify them technically. And we always assist our customers with our technical expertise in any case when it comes to new designs. It makes no difference whether we work from the office or from home."
Christian Arnold, Business Unit Manager Display & System Solutions
                                                                        Do you have any questions?
                                                                        Do not hesitate to contact us: 
Sales
Tel.

+49 6126 590-222

Fax

+49 6126 590-111
Share this article