Rechargeable MS lithium batteries:
Instant installation in the reflow process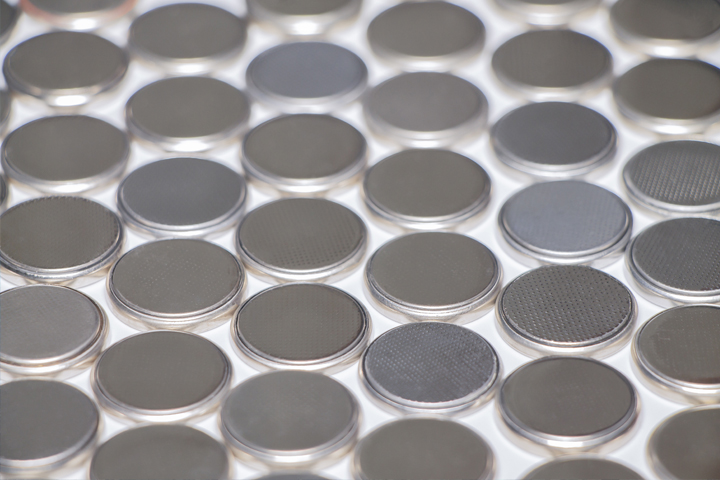 Demand for reflow-compatible electronic components is constantly growing, due to the desire for increased production efficiency and more consistent product quality.
In response, Seiko Instruments (SII) has developed rechargeable button cells that can be conveniently integrated in the reflow installation process. The conventional rechargeable ML button cells (manganese-lithium-aluminium alloy) from SII are already successfully used in mass production.
The manufacturer has now succeeded in developing additional reflow variants of MS lithium batteries with higher voltage, greater capacity and superior cycle properties. 
The technology offers the following 4 benefits:
Reflowable
Automatic installation and reflow soldering on printed circuit boards (PCBs) improves soldering efficiency, shortens lead times in production and ensures consistent and stable product quality.
 
Higher voltage
Compared to SII's lithium button cell (3.1 V) type ML, MS621R and MS421R can be charged to a maximum of 3.3 V and offer more flexibility in the circuit design.
 
More capacity
The capacity of MS421R and MS621R is 1.5 to 3 times higher than the lithium button cell type ML from SII.
 
Superior cycle properties
The capacity of the MS621R and MS421R exhibits less deterioration after repeated deep charging cycles than the ML battery from SII. This property offers benefits for the different uses required by the customer.
| | | | |
| --- | --- | --- | --- |
|   | MS621R | MS421R | ML414H |
| Maximum charge voltage  | 3.3 V | 3.3 V | 3.1 V |
| Nominal capacity  | 3.0 mAH | 1.5 mAH | 1.0 mAH |
| Internal impedance | 400 Ω | 600 Ω | 600 Ω |
| Operating temperature range | - | -20 °C – 60 °C | - |
| Diameter | 6.8 mm | 4.8 mm | 4.8 mm |
| Height | 2.1 mm  | 2.1 mm | 1.4 mm |
| Weight | 0.24 g | 0.10 g | 0.07 g |
Areas of application
The reflow variants of the MS lithium button cell are ideal for use as a backup power source for real-time clocks, as well as in power units for memory or RTC retention.

Production quantities and samples
SII is preparing for mass production in Q1 2020.
Samples of the MS621R and the MS421R will be available from mid of january. The data sheet is available on request.
Don't miss the opportunity to be one of the first to test the new MS lithium batteries.
Reserve samples in advance from the contact address provided below.
Special Products
Tel.

+49 6126 590-223

Fax

+49 6126 590-132
Share this article